On April 17, 1997 at the age of 17, Stephanie Walker's life trajectory changed in an instant.
A tragic car accident left Stephanie in a coma for two and a half months. The traumatic head injury caused a brain bleed on her right side, leaving her with left sided arm and leg paralysis.
Stephanie's age, high fitness level and sheer determination got her walking with a cane within two years. However, her left arm did not respond well to any therapy. She had severe muscle contracture with the hand clenched so hard the nails punctured the skin.
"I had no movement in my hand and wrist and didn't think it was possible to ever move my left arm again", says Stephanie.
Until MyndMove™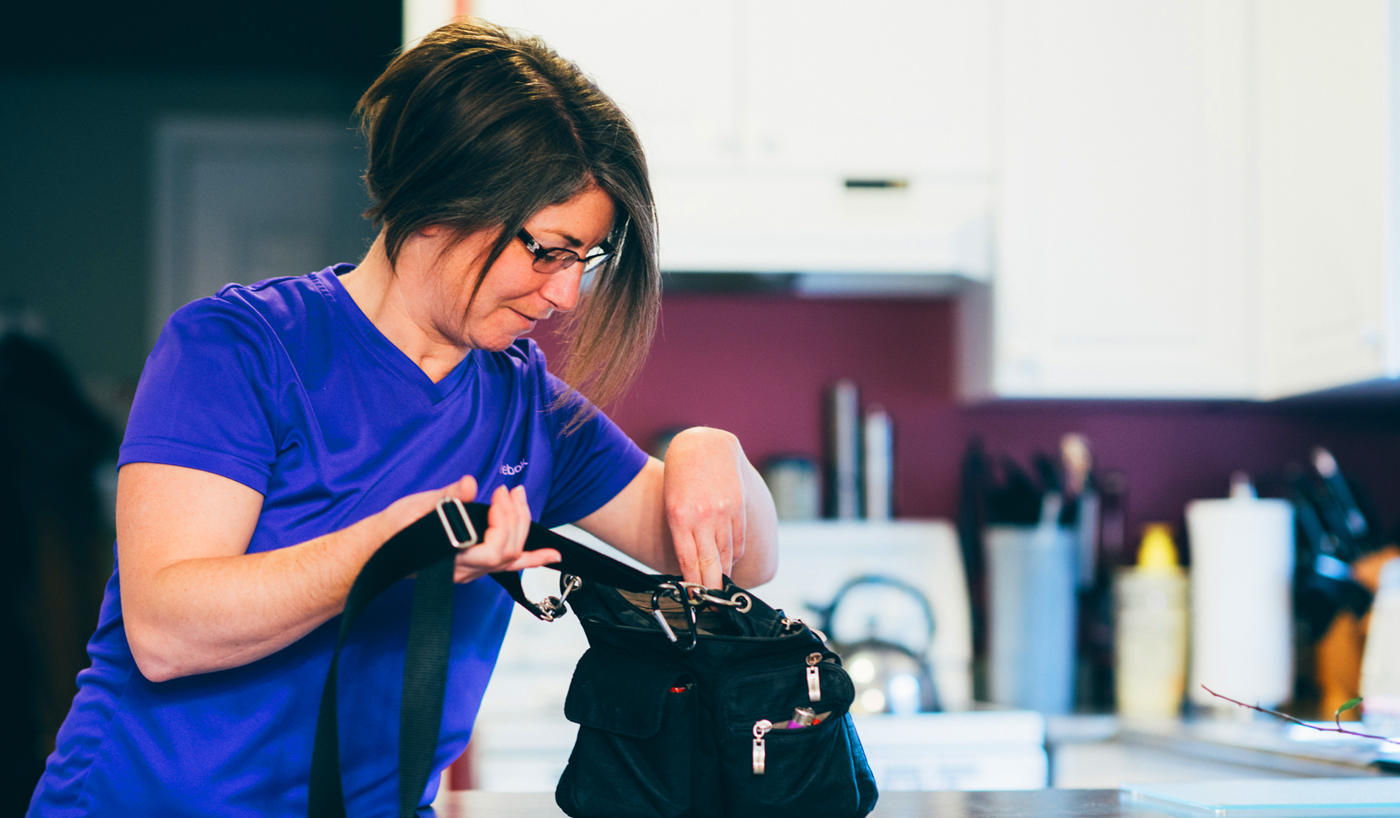 Stephanie's parents, Rose and Gary, heard about MyndMove™ FES therapy and decided it was worth trying. The investment paid off. After five MyndMove™ sessions the circulation and color in Stephanie's arm improved, as did her attitude toward therapy. Stephanie jokes that she told Sari, her physiotherapist, her goal was to play the piano by the end of the treatment plan. While playing Beethoven's 5th Symphony may not be possible, the incremental improvements in her life have been huge and noticed by everyone around her.
Stephanie is much happier, walking faster, straighter and her endurance has improved. She has almost full range of movement in her left arm, can open her fist, and has recently been able to grasp enough to carry her purse, open the door and use her left hand as a stabilizer for many daily activities. In addition, the bones in her left hand have re-aligned allowing for continual gains in motion and quality of life.
These victories have given Stephanie a more positive outlook on life and her future. Her progress has even convinced boyfriend Len, a traumatic brain injury survivor, to start MyndMove™ therapy!
Thanks to new technologies such as MyndMove™, many individuals with traumatic brain injury have new hope. Stephanie's mom Rose sums it up best, "you never give up on your kids".
As Len and Stephanie's journey with MyndMove™ continues, we look forward to seeing their smiles and a future filled with new hope.