Leadership
Management Team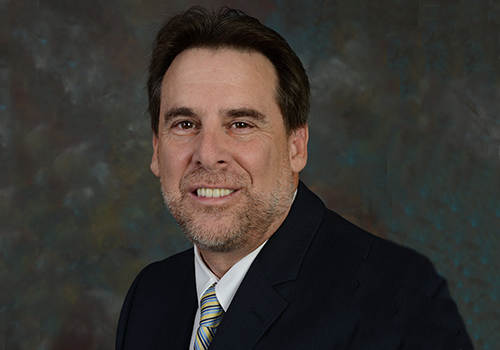 Steven Plymale ICD.D – Chief Executive Officer
Prior to MyndTec, Mr. Plymale led Profound Medical Inc., a company commercializing an image-guided ablation to treat prostate cancer and other diseases. Mr. Plymale guided the company through its start-up phase to become a publicly traded company on the Toronto Venture Exchange.
Mr. Plymale's 25-year career has included executive roles in Natus Medical Incorporated, CryoCath Techonologies Inc., Claron Technology, Inc. and other notable medical device companies. Mr. Plymale is also active in corporate governance having completed the Director's Education Program at the Institute of Corporate Directors and received his ICD.D designation in 2013. Mr. Plymale currently sits on the boards of several private and not for profit enterprises.Read More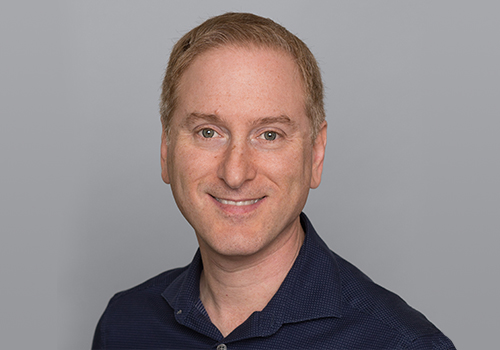 Ronald Kurtz – Vice-President, Engineering
Ronald Kurtz is the Vice-President, Engineering. Mr. Kurtz has over 25 years of experience in Engineering management and design for complex multidisciplinary systems, primarily focused on medical devices. He has experience with all aspects of product lifecycle management and has successfully guided many products from early stage development through formal clinical studies, regulatory approvals, market launch and adoption. Prior to joining MyndTec Inc., Mr. Kurtz was VP Engineering and VP R&D for Profound Medical Inc., where for over 6 years he successfully developed and commercialized an MRI-guided ultrasound ablation system for the treatment of prostate cancer. Previously, he was the Director of Engineering for XLTEK a division of Natus Medical Incorporated, where he developed and launched a broad portfolio of diagnostic neurology products. Prior to joining XLTEK, Mr. Kurtz was a Software Engineer in the aerospace and robotics industry. Mr. Kurtz graduated from McGill University in 1987 with a Bachelor of Engineering and in 1989 with a Masters of Engineering.Read More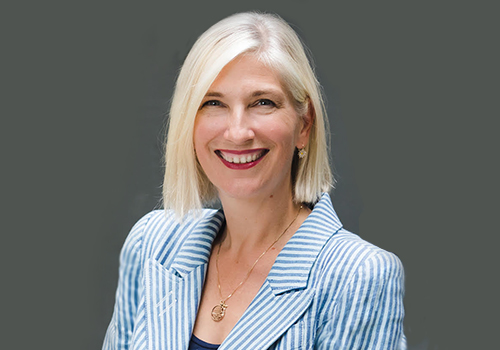 Christine Ozimek ICD.D – Chairman of the board
Christine Ozimek is a seniors' health care executive with expertise in the areas of strategic planning, governance, operations, human and labour relations, and change management. Christine spent 25 years as an innovative leader in long-term care and retirement homes, leading her company to a successful exit in 2017. In addition to sitting on the Board of MyndTec, she is CEO of Cared Management and advises a number of early-phase companies. For 11 years, she was a Trustee of the Pension Plan for Employees of LTC facilities. Christine holds a Certificate in Cybersecurity Risk Management from Harvard, a Bachelor's Degree from the University of Windsor and an International MBA from the Schulich School of Business. She is bilingual English-French.Read More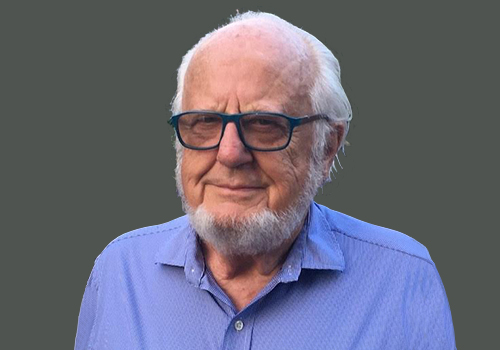 Harvey Griggs B.A. Sc and M.A.Sc – Engineer
Mr. Harvey Griggs is an engineer with B.A. Sc and M.A.Sc degrees from the University of Toronto and a Ph.D degree from Massachusetts Institute of Technology. He was founder of H.G. Engineering in 1972 and continued as CEO until 2002. During this time, H.G.E. worked primarily in the pollution control field for the pyro-mettalurgical industries with major clients on five continents. The company was also a pioneer in the application of computers to the solution of complex engineering problems involving structural mechanics, dynamics, fluid mechanics and heat transfer.
Mr. Griggs became a passionate entrepreneur and, together with his partners, helped many start-up companies to grow and prosper. After his 2002 exit from H. G. Engineering, he continued to invest in and counsel smaller companies.
Mr. Griggs currently splits his time between several successful companies. He is also a strong advocate for Benefit Corporations and Social Impact Investing initiatives for which he works in a volunteer capacity with the Toronto Foundation.Read More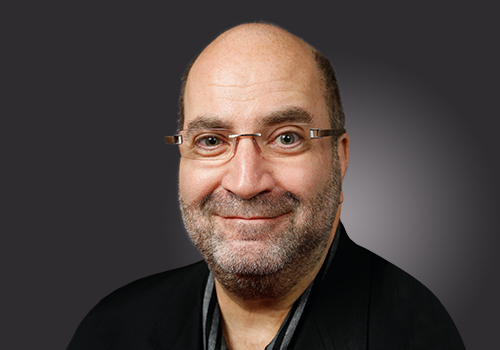 Matt Mesnik, MD – Chief Medical Officer of Spok, Inc.
Dr. Mesnik is an accomplished physician and business executive with over 30 years of healthcare experience. He is an emergency physician and was an emergency department medical director and later the urgent care medical director for a 10 clinic, 180 provider, multispecialty group, in the Minneapolis-St. Paul metro area of Minnesota. He is also an accomplished healthcare executive with a reputation for bringing innovative solutions to market, leveraging technology, developing strategic partnerships, practice management, and leadership.
Dr. Mesnik is the Chief Medical Officer of Spok, Inc., a global leader in healthcare communications. Spok delivers clinical information to care teams when and where it matters most to improve patient outcomes. Top hospitals rely on the Spok Care Connect® platform to enhance workflows for clinicians, support administrative compliance, and provide a better experience for patients. Spok customers send over 100 million messages each month through their Spok® solutions
Dr. Mesnik has worked as an independent consultant to medical device and health IT companies. More recently, he was the CMO of a health IT company that developed the first evidenced-based, objective and quantifiable diagnostic tests for depression and other mental illnesses. Prior to that, he was the CMO of CVS-MinuteClinic, the originator of retail healthcare. During his time there, they grew from 80 clinics in 9 states to more than 650 clinics in 27 states, with more than 10 million annual patient visits. He is also the co-founder of Sanso Health, a medical device company which has developed a system to improve the lives of patients on chronic home oxygen therapy.Read More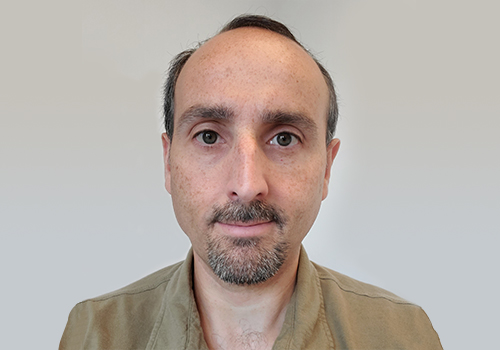 Carlo Pannella – Chartered Professional Accountant
Mr. Carlo Pannella is a Chartered Professional Accountant with over twenty years of experience, primarily in senior finance roles. He is currently Chief Financial Officer at Lorne Park Capital Partners Inc., a TSX Venture Exchange listed investment management firm. Mr. Pannella spent ten years of his career at Excel Tech Ltd., a leading neurodiagnostic medical technology company, where he helped to take the company public and assisted in the sale to Natus Medical Incorporated, a US based NASDAQ listed company. Mr. Pannella has extensive experience in helping companies to grow strategically. He has a Bachelor of Business Administration degree from the Schulich School of Business, where he received a full four-year scholarship. In his free time, he enjoys tinkering with home automation, and spending quality time with his family.Read More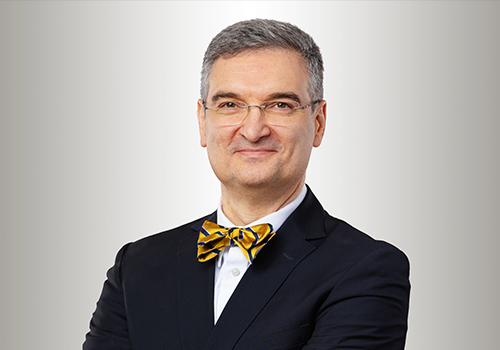 Dr. Milos R. Popovic Ph.D., P.Eng, FAIMBE, FCAE – Co-Founder and a Director of MyndTec Inc.
Dr. Popovic is currently the Director of the KITE Research Institute, Toronto Rehabilitation Institute – University Health Network and a Professor in the Institute of Biomaterials and Biomedical Engineering at the University of Toronto. Dr. Popovic originally developed the FES system and has conducted numerous randomized control trials to demonstrate its efficacy. He is a leading authority in the field of FES therapy, and currently manages one of the largest FES clinical research centers in the world. His areas of expertise include functional electrical stimulation, neurorehabilitation, and brain machine interfaces.
Dr. Popovic started his career as an aerospace engineer, switched to designing neuroprosthetics, and eventually discovered that electrical stimulation could be used to reawaken the nervous system and restore voluntary movement. He received his Ph.D. in mechanical engineering from the University of Toronto and holds a diploma in electrical engineering from the University of Belgrade, Serbia.Read More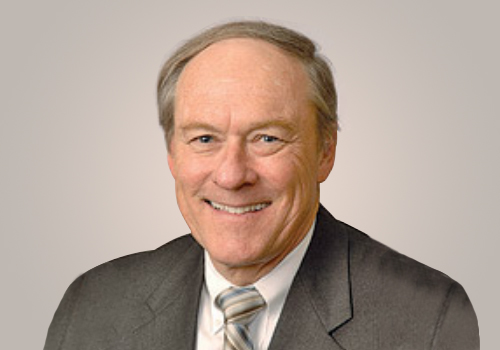 Richard Widgren – Former president of Life Beyond Barriers (LBB)
Mr. Richard Widgren is the former president of Life Beyond Barriers (LBB) and has moved to the position of in-house Advisor to the CEO of Urban Science, the 100% owner of LBB. He recently retired from Urban Science where he had served as Vice President, Treasurer and Chief Financial Officer. Prior to joining Urban Science, he served as Vice President, Finance, and Controller, Kelly Services, Inc.; Corporate Controller, McLouth Steel; Audit Manager and Consultant, Ernst & Young; and Assistant Controller, Giffels Associates, Inc.
Mr. Widgren began his career in 1962 as an Internal Auditor for General Motors. In 2011, he was awarded the Rehabilitation Institute of Michigan's (RIM) Humanitarian Award for his dedication as a board member at RIM and his outstanding service to the community. He is now the Chairman of the RIM Foundation (research and education foundation for physical acute rehabilitation services). In addition to serving as Chairman for RIM Foundation, he is the Chairman of the Legacy Detroit Medical Center and Chairman of the Del Harder Rehabilitation Foundation. He was recently a trustee of the Detroit Medical Center and chairman of its audit committee, and director of Tech Team Global (NASDAQ) and chairman of its audit committee. In addition, he is chairman of the St. Clair Shores Tax Increment Finance Authority, the St. Clair Shores Corridor Improvement Authority, and the St. Clair Shores Brownfield Authority. Mr Widgren is also Trustee and Board Treasurer for The Helm, a senior services center for the Grosse Pointe communities located in Grosse Pointe Farms, Michigan. In addition, he is the Vice Chairman of The Rehabilitation Hospital of Detroit Medical Center.
He is a Certified Public Accountant and a member of the Michigan Association of CPAs, where he previously served as director. Richard holds a bachelor's degree in business administration from the University of Detroit Mercy.Read More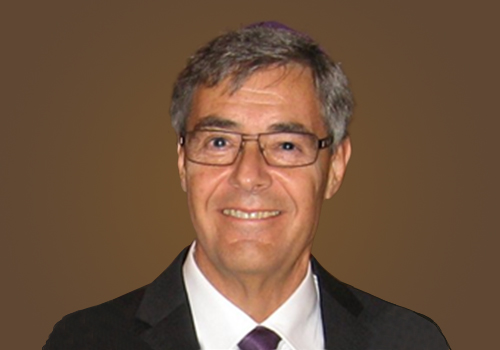 Dr. Harold Wodlinger – Engineer and Consultant
Dr. Wodlinger is a Consultant to the medical device industry. He has more than thirty years of experience in engineering, operations, sales, and management, and a proven track record in strategic planning, product development, business development, and due diligence.
In addition to sitting on the Board of Directors at MyndTec Inc., Dr. Wodlinger is Chair of Exact Imaging (prostate cancer imaging) and a board member of ChipCare (POC diagnostics). Five previous board positions resulted in successful exits, including Rhythm Xience of Minneapolis and CardioInsight of Cleveland.
Dr. Wodlinger is an Adjunct Professor at the University of Toronto, teaching a course in Medical Product Development in the Master of Biomedical Engineering program.
Previous consulting projects include directing the development of a device to penetrate chronic total occlusions in cardiac and peripheral arteries for SoundBite Medical Solutions and a next generation, non-invasive cardiac mapping system for CardioInsight Technologies. Dr. Wodlinger also directed the development of the MyndMove™ system for MyndTec Inc.
Prior to becoming a consultant, Dr. Wodlinger founded Biomedical Instrumentation Inc, a company that developed and manufactured equipment in the field of cardiac electrophysiology. In addition to a lead role in product development, Dr. Wodlinger led the sales effort in the United States. The company sold more than 500 systems in 20 countries and was acquired by the Quinton Instrument Company of Seattle.
Dr. Wodlinger has a BASc in Electrical Engineering and a PhD in Biomedical Engineering from the University of TorontoRead More